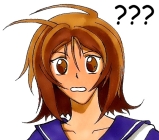 Was ist German Figure Hunters oder kurz – GFH?
GFH ist ein Fan-Projekt, welches dafür geschaffen wurde um Sammlern und Fans von japanischen Figuren, egal ob aus Manga, Anime oder Games, eine Plattform zu bieten in der sie sich mit Leuten unterhalten können die das gleiche Hobby haben wie sie selbst und mit News, Reviews etc. zum Hobby informiert werden.
Ich weiß es gibt sehr viele davon hier in Deutschland und da ich selbst ein Anhänger von diesem Hobby bin, war es an der Zeit dieses Projekt zu starten um eine Community aufzubauen um sich auch mit anderen Leuten über ihre Leidenschaft zu unterhalten. Egal ob es nun über die eigene Sammlung ist oder neue Releases die man schon am Tag ihrer Ankündigung gerne in den Händen halten würde. Die Gesprächsthemen sind zahlreich vorhanden.
GFH konnte ich natürlich nicht ohne weiteres in dieser Form erstellen, dazu hatte ich ein kleines Team. MaNIaC und JR! Ebenfalls Fans von diesem Hobby und Japan allgemein, weshalb ihre Unterstützung enorm war. MaNIaC hat mich sehr bei Fragen zum Webauftritt unterstützt, im Hintergrund wird er deshalb auch am Server schrauben und sich um Fehler im Hintergrund kümmern. JR die ich schon sehr lange Zeit als großartige Künstlerin kenne, konnte ich für das Seitenmaskottchen gewinnen. Das Endergebnis spricht für sich!
Außerdem beschäftigt sich GFH nicht nur mit dem Hobby selbst, sondern auch damit wo man dieses Hobby ausübt. In diesem Fall Deutschland direkt, wo man etwas Hintergrundwissen haben sollte. In der Zeit seit ich dieses Hobby betreibe konnte ich mir viele gute Kontakte aufbauen – Händler in Deutschland, Großhändler, Händler in Japan und sogar Mitarbeiter in einigen bekannten Firmen, welche die schicken Figuren herstellen und designen. Dieses Hintergrundwissen will ich mit GFH auch an euch weitergeben und ich hoffe das man so viele weitere Sammler kennen lernen kann.
Eine komplette englische Version von GFH ist vorerst noch nicht geplant, aber da ich auch sehr viele Freunde im Ausland habe die mit mir dieses Hobby teilen, gibt es einige Bereiche auf der Website die über eine englische Übersetzung verfügen. About gehört dazu und selbstverständlich besitzt auch das Forum einen englischen Bereich!
~Feldi
______________________________________________________________________
What is German Figure Hunters or short – GFH?
GFH is a fan project, established for collectors and fans of japanese figures out of Manga, Anime or Games. A place who people can find News, Reviews and other buddies to talk about their hobby.
I know there are a lot of them here in germany and myself is also a follower of this hobby. So I thought it is time to start this project and build up a community to talk to buddies who have the same fascination. It doesn´t matter if it is about the own collection or new releases that you want to have in your hands on the day of their announcement. There are a lot of topics!
Of course GFH would not look like this in such a short time without help of my little team. MaNIaC and JR! Also fans of this hobby and in general Japan, so there help was great. MaNIaC helped me when there were questions about web appearance, so in the background he is working on the server and will look over site errors. JR, who I know for a long time as an awesome artist, created the site mascot. The final results speak for itself!
Besides GFH is not only for the hobby itself, it is also about where you practice this hobby. In this case germany, who you should have some background information. Since I´am engaged in this hobby, I was able to establish a lot of good contacts – retailers in germany, wholesalers, retailers in japan and even employees in known companies who produce and design the lovely figures. This background knowledge is it what I want to pass on to you people with GFH and so I also hope to meet other collectors.
A complete english version of GFH is currently not planned but I have many friends out of germany who share this hobby, so there are some areas on this page in English. About for example and of course the forum has an area in English.